Gudni Th. Johannesson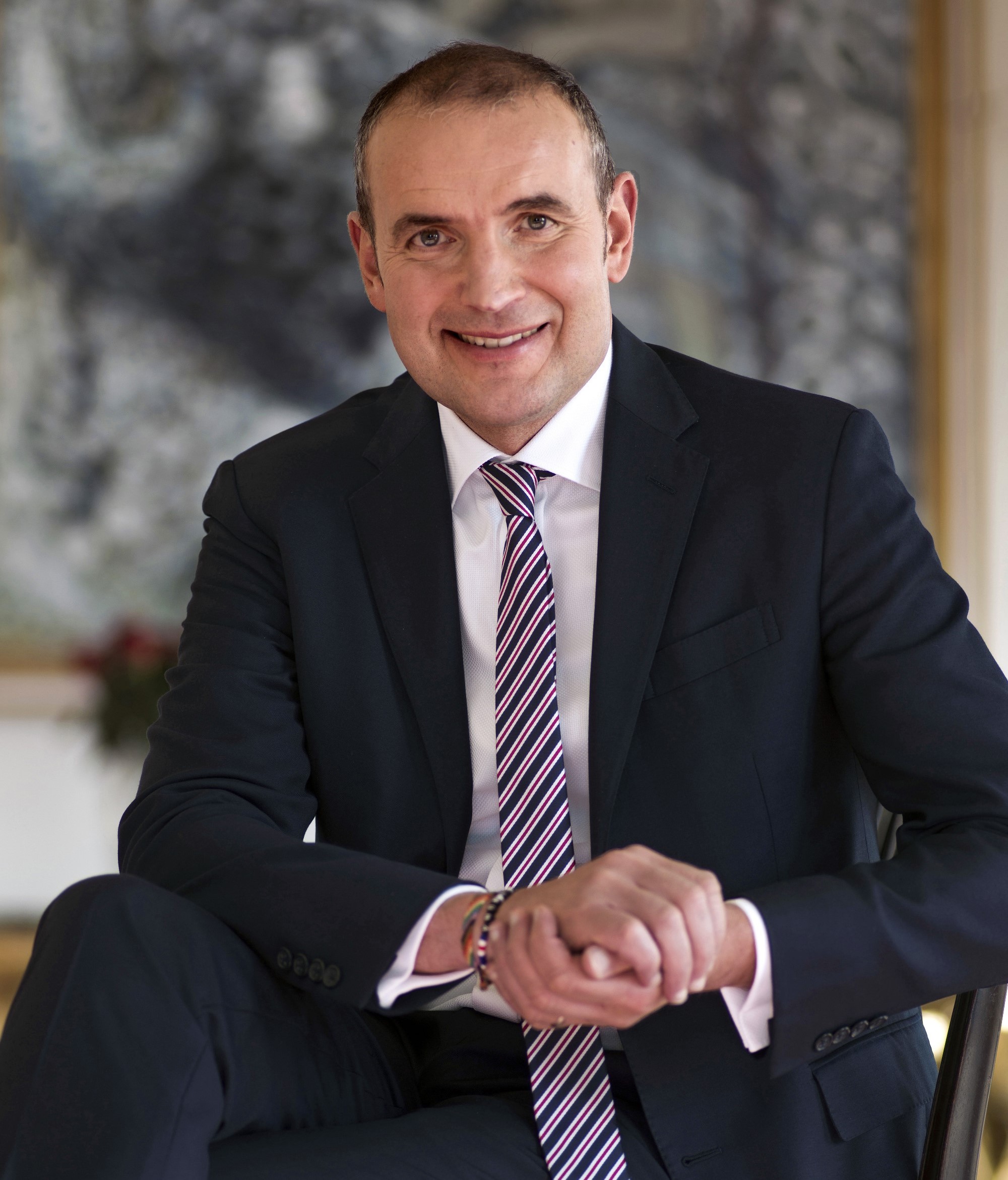 The President of Iceland is the country's head of state and the only representative chosen by the entire electorate in a direct election. The office of President was established in the Constitution of the Republic of Iceland which took effect on 17 June 1944.
Guðni Th. Jóhannesson is the 6th President of the Republic of Iceland. He was inaugurated on 1 August 2016 and re-elected for another four-year term on 28 June 2020.
President Jóhannesson was born on 26 June, 1968 in Reykjavik. He graduated from Warwick University in England as a Bachelor of Arts in History and Political Science in 1991. In 1997 he graduated with an M.A. degree in History from the University of Iceland. He then moved back to England where he continued his studies of history at Oxford University, graduating with an M.St. degree in 1999 and finally completing his Ph.D. in History from Queen Mary University of London in 2003.
President Jóhannesson is married to Eliza Jean Reid, whom he met while they were both studying at Oxford University. Canadian by birth, Eliza studied modern history at Oxford University and international relations at Trinity College, University of Toronto. Guðni and Eliza have been living in Iceland since 2003. Their children are Duncan Tindur (b. 2007), Donald Gunnar (b. 2009), Sæþór Peter (b. 2011) and Edda Margrét (b. 2013). Jóhannesson´s eldest child is Rut (b. 1994), from his previous marriage to Elín Haraldsdóttir.
Before taking office as President in 2016, Jóhannesson was Professor of History at the University of Iceland. He had previously taught at the University of Iceland, Reykjavik University, Bifröst University and at the University of London. As an academic, his focus of research has been on the formation of Iceland´s foreign relations, constitutional matters, and contemporary history. His publications include numerous scholarly articles on topics such as the Anglo-Icelandic Cod Wars, Iceland´s support for Baltic independence, and the 2008 economic crisis in Iceland. In addition, he has written several books on modern Icelandic history, including a book on the Icelandic presidency which was published shortly after he took office himself in 2016. He has received a variety of recognitions for his works, and in 2017 he was awarded an honorary degree by Queen Mary University.
President Jóhannesson is an active sport enthusiast and an advocate for public health. He is patron to the National Olympic and Sports Association of Iceland and the Icelandic Youth Association, among others.