Eliza Jean Reid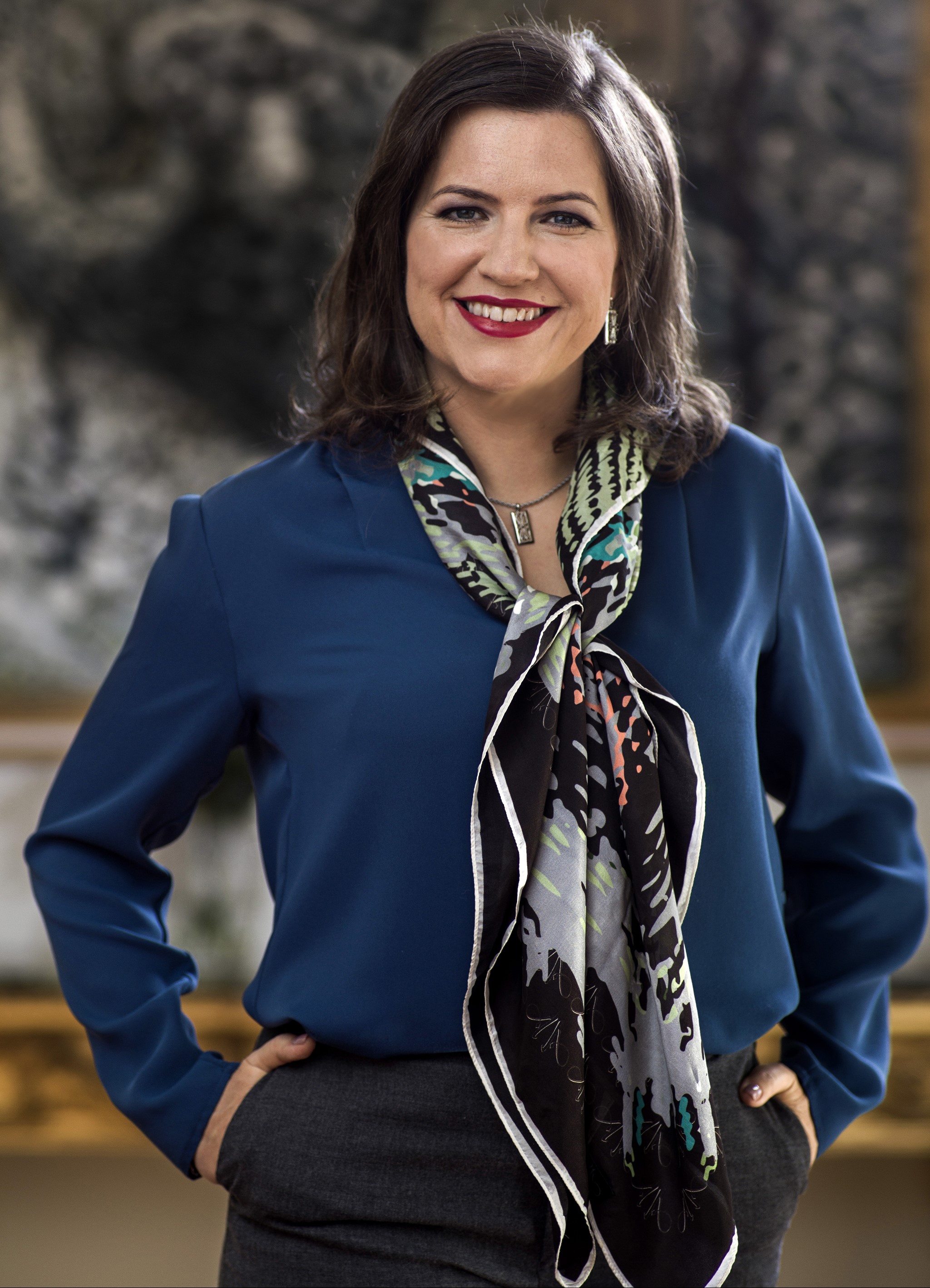 Eliza Jean Reid, the First Lady of Iceland, was born in 1976 in Ottawa, Canada. She moved to Iceland in 2003. Madame Reid holds an Honours Bachelor of Arts degree in international relations from Trinity College, University of Toronto, where she held the position of Head of College in her final year. She holds a Master of Studies degree in modern history from St. Antony's College, Oxford University. She speaks French and Icelandic.
Madame Reid is Co-Founder of the acclaimed Iceland Writers Retreat, an annual event that combines small-group writing workshops with cultural tours to introduce visitors to Iceland's unique literary heritage. In this capacity, she has been active in helping to promote Icelandic writers and literary heritage abroad, especially in North America. She also served on the jury of the 2018 BC National Award for Canadian Non-Fiction, one of Canada's largest literary prizes.
She was previously editor for Icelandair's in-flight magazine, a staff writer at Iceland Review, and has been published in Monocle, The Globe and Mail, and several other newspapers and magazines. Prior to becoming First Lady, Madame Reid was also a frequent commentator on Icelandic current affairs for foreign media.

Eliza has been active in volunteerism in Canada, the UK, and Iceland. She was a hospital volunteer from her teenage years, and in 1998 ran Canada's largest summer student volunteer program at the Hospital for Sick Children in Toronto. During her time in the UK, she volunteered for several years at a local hospice. In Iceland, she volunteered for the Red Cross (at Landspítali Hospital) and served on the parents' council of her children's pre-school (until summer 2015). She was also Chair of the English-Speaking Union of Iceland (2009-2013), a branch of an international charity designed to promote international peace and prosperity; the launch of ESU Iceland was the second largest formal launch of the organization's history to that date.

She is patron of several organizations in Iceland, including the United Nations Association Iceland and is also a Goodwill Ambassador for SOS Children's Villages Iceland. In September 2017, Madame Reid visited the Za'atari refugee camp in Jordan at the invitation of UN Women and she is active in promoting the issue of gender equality.

Madame Reid loves to travel and has made solo trips to many countries. She is a United Nations Special Ambassador for Tourism and the Sustainable Development Goals. She is a member of the Association of Women Business Leaders in Iceland (FKA) and until becoming First Lady was a member of the Canadian branch of the Society of American Travel Writers. She received a choral scholarship while a student at the University of Toronto and sang with the Hallgrímskirkja Motet Choir in the mid-2000s.

Eliza Reid and President Guðni Th. Jóhannesson have four children together (Duncan Tindur b. 2007), Donald Gunnar (b. 2009), Sæþór Peter (b. 2011) and Edda Margrét (b. 2013).
See also Facebook web page of the First Lady.
Patronages
• Alzheimer's Society
• Eyrarrosin, an annual award for outstanding cultural projects in Iceland's rural regions.
• Ferskir Vindar art exhibition.
• Iceland Symphony Youth Orchestra.
• The Icelandic Culinary Team.
• Pieta House for suicide- and self-harm prevention.
• Society of Lung Patients.
• SOS Children's Villages Iceland (Goodwill Ambassador).
• United Nations Association Iceland. 
• United Nations Special Ambassador for Tourism and the Sustainable Development Goals.
Eliza Reid on Social Media